In Vancouver, BC Tune in every Wednesday 6 – 7 PM to CFRO – 100.5 FM
Anywhere in the world by Stream, Satellite, TelusTv - How to Listen
Only last 10 shows are available to listen to for free - REGISTER NOW. Supporting Members have unlimited access to this and hundreds of other life changing programs - Click Here to sign-up
It's become unfashionable in the age of self-help books and self-inquiry to follow a "guru" or spiritual teacher. But this solo approach to our own awakening to true nature neglects to address the importance of non-ordinary influence, specifically the quality of transmission from a teacher to a student–that in the presence of a bright candle other candles light up. What does this mean for the modern student of consciousness, who seeks spiritual knowledge in books or spiritual highs in mystical experiences but most often does not find the lasting peace and joy that comes from the direct experience of one's true nature? How does an enlightened teacher support a student in this discovery in ways that books and mystical experiences do not?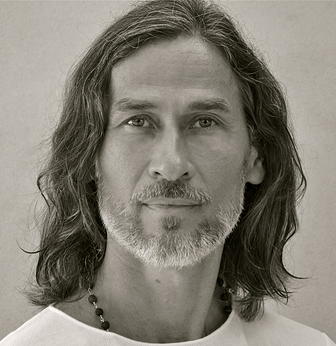 IGOR KUFAYEV is an Artist and Advaita Tantra Teacher. Igor has been      sharing his revelations into the essence of Being since 2002. Born in  Tashkent, Uzbekistan and classically trained in art from an early age, he  was recognized as something of a prodigy. A one time student at the St  Petersburg's Academy of Fine Arts, he had his first solo exhibition at the  age of twenty five and by his early thirties enjoyed an international art  career in London.
In his mid-thirties, a radical transformation of consciousness led him to  teach a way of Self-Realization, rooted in Tantra, where all cognitive and  physiological processes are orchestrated by the awakened energy and  creative potentiality of Pure Awareness. Since 2012 he has been a regular  speaker at the 'Science and Nonduality' Conference (SAND), both in USA and in Europe. In September 2013 Igor has been interviewed on Conscious TV (http://www.conscious.tv/nonduality.html). One of his latest essays, 'The World is as You See It' has been  published in 'InZicht', a European publication  specializing on non-dualism and radical self-enquiry, and in  'NAMARUPA – Categories of Indian Thought'. 


Website: http://www.igorkufayev-vamadeva.com
YouTube Channel: http://www.youtube.com/user/FlowingWakefulness
Facebook: https://www.facebook.com/FlowingWakefulness
Upcoming events:
Om Shanti, Lecture, June 17, 2014 6:30 – 9:30
Eye of The Heart, Two Day Workshop, June 21-22, 2014
More info and registration – http://www.igorkufayev-vamadeva.com