In Vancouver, BC Tune in every Wednesday 6 – 7 PM to CFRO – 100.5 FM
Anywhere in the world by Stream, Satellite, TelusTv - How to Listen
Only last 10 shows are available to listen to for free - REGISTER NOW. Supporting Members have unlimited access to this and hundreds of other life changing programs - Click Here to sign-up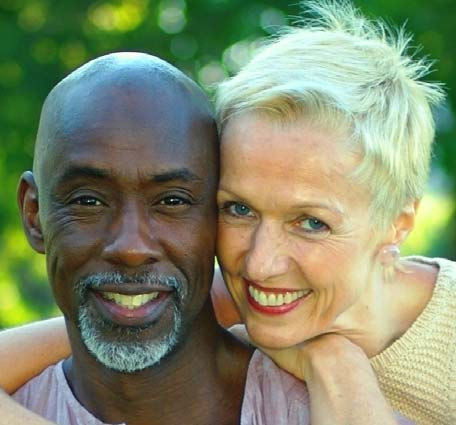 Dr. Elsbeth Meuth and Freddy Zental Weaver
 are the founders and directors of the TantraNova Institute in Chicago, IL, USA. They are internationally renowned workshop leaders, relationship and intimacy coaches and certifiedTantra Yoga teachers. They are the producers of the bestselling 
DVD series "Creating Intimacy & Love"
 and werefeatured on 
Showtime's documentary series "Sexual Healing"
 and the Emmy Award Winning NBC show "Starting Over".
Over the past decade, Elsbeth and Freddy Zental have assisted over ten-thousand couples and singles rekindle and expand their intimate and love life. They are on the faculty at Esalen, Big Sur, CA, and at Kripalu, Stockbridge, MA. They lead couple retreats for CEOs and their spouses through the Young Presidents Organization, YPO & WPO, receiving highest marks and recognition for results and outcomes produced.
Elsbeth and Freddy Zental are sought after speakers having presented at Loyola University, Northwestern University, University of Chicago, Illinois Association for Marriage & Family Therapy, The American School of Professional Psychology of Argosy University, and Bodhi Spiritual Center.
Almost everyone wants more out of their sex lives–single or partnered–but what if you could improve nearlyeverything in your life by learning how to access and harness your sexual energy?
That is the tantalizing premise of a new book from Dr. Elsbeth Meuth and Freddy Zental Weaver:Sexual Enlightenment: How to Create Lasting Fulfillment in Life, Love and Intimacy. This engaging couple–founders of the TantraNova Institute in Chicago–have assisted more than ten thousand couples and singles in rekindling and expanding their love and relationships over the past decade.
And now they are revealing how they've done it–in a book that bridges the intersection of consciousness, the creative power of sexual energy, sensual pleasure and personal empowerment. Filled with leading-edge principles and inspiring practices, Meuth and Weaver offer a pathway to lasting satisfaction in life, relationships and even work.
They maintain that when life force sexual energy is unencumbered and free of past personal stories and collective interpretations that no longer serve a person, creativity and pleasure are more accessible everywhere in life. When individuals learn sexual consciousness practices, creativity and pleasure start showing up as a default way of being in the simple process of living.
Meuth and Weaver hold that as conscious beings, we can make choices that tap into and use our sexual energy in a multitude of ways, depending on what we want to create in our lives and relationships. We can use it in the sex act. We can connect with our sacredness and deepen the intimate connection with our beloved. We can integrate our sexual, emotional, and spiritual being. We can use it to fuel our work creatively or connect consciously with the people around us.
The goal of sexual enlightenment is the integration of the body's energy fields, which results in a sense of wholeness. When we are in a state of integration, we don't experience any blocks or constrictions in the energy flow within our body, enabling balance that frees us to experience true lasting love in all aspects of life.
Meuth and Weaver teach ways to sustain and consciously circulate precious life-force energy for the man so he may become more balanced in his masculine and feminine nature; and to reawaken luscious feminine energy for the woman, so she may let go into receiving and trusting while connecting with her feminine essence. For each, these attainments will help achieve aliveness and wellbeing within, in partnership, and in the way they approach life. The practices lead not only to enhancing one's experience in the bedroom, but to creating fulfillment in a person's relationships, career, hobbies, or anything else he or she desires to bring about in life.
Sexual Enlightenment shows the way to:
Circulate life force energy within for achieving greater physical health, increased emotional wellbeing and deeper spiritual connection
Feel confident, grounded and vital in one's self by accessing and training your love muscle
Experience an instant love connection with your partner, avoiding debilitating fights and mutual accusations
Come into balance of your yin and yang nature for creating the life and relationships you always wanted
Release blocks from the past that no longer serve you and keep you from experiencing fulfillment in life, love and intimacy
Bring pleasure into your daily life by tapping into your creative life force energy
Enjoy reawakening your feminine joyous self as a woman
Cultivate sustaining your masculine pleasurable energy as a man
Draw on your life giving sexual energy to infuse your wishes and realize your dreams
For more information, go to TantraNova.com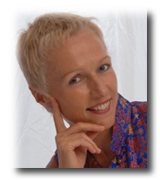 Elsbeth Meuth, Ed.D. was born and raised in Germany and has been practicing in the United States and Europe over the past 30 years. As a management consultant and executive coach at Business Design Associates, she achieved recurrent bottom-line results with her clients in the United States, Canada and Europe, including Warner Brothers, Citi Bank, Discovery Channel, Trans Alta Canada, Alstom Power Switzerland, ABB Germany, Bank of Ireland and Vision Consulting.
Elsbeth holds a Doctorate in Education and a Master's Degree in Music. Her academic career includes associate professorships at Musikhochschule Nordrhein-Westfalen, Germany, New England Conservatory of Music, Boston, and Berkeley School of Music, Boston. She was a research fellow at the University of Indiana, Indianapolis, and is trained as an ontological design coach employing the principles of the "Philosophy of Language".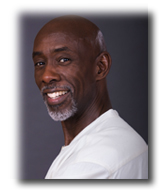 Freddy Zental Weaver co-lead creative self-discovery seminars at the Institute for Creative Living in Los Angeles, San Diego, San Francisco and Hawaii. He employs the approach of "Creative Self-Discovery" as developed by psychiatrist and author, Fred Weaver, III, M.D. During his tenure in software sales with companies including Eality, Ceridian Employer Services, Paychex and WebPerfect Solutions, Inc. he consistently achieved outstanding sales and income objectives.
Freddy Zental's career spans from serving as a teacher and district wide human relationship counselor in the Los Angeles Unified School District in his early career to being a performing artist with a one-man show called "Sexual Enlightenment"currently touring the United States. He is an accomplished performing artist, percussionist, stand-up comedian and story teller using humor, music and movement in his presentations and trainings. He holds a Bachelor's Degree in political science and is a certified Thai Body Worker.