In Vancouver, BC Tune in every Wednesday 6 – 7 PM to CFRO – 100.5 FM
Anywhere in the world by Stream, Satellite, TelusTv - How to Listen
Only last 10 shows are available to listen to for free - REGISTER NOW. Supporting Members have unlimited access to this and hundreds of other life changing programs - Click Here to sign-up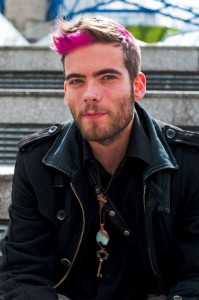 Bryant "Spry Bry" Boesen
(Co-Producer, Co-Director, Co-Editor, Star): Bryant is a Vancouver-based multimedia producer and performer (operating under the monicker "Spry Bry").
Though a performer for the majority of his life, Bry's creative endeavours gained extraordinary momentum after his passions and pass-times all merged into a multifaceted profession accommodating a variety of sought services with a reputation for atypical excellence. Whether it be fire-breathing, unicycling, djing, or producing events, audio, and films, he has it covered.
With four years of film school under his belt, he has worked on countless projects; as a producer, an editor, in the art department, a lamp operator, and even as craft services; but his efforts as a composer, writer, and director are what have been recognized as outstanding. He has produced films that have received positive recognition by The National Film Board of Canada, Comedy Central, and a variety of audiences, and has acted in numerous features, shorts, and commercials. 
At 21, he began developing "Taking my Parents to Burning Man" after he decided to… take his parents to Burning Man.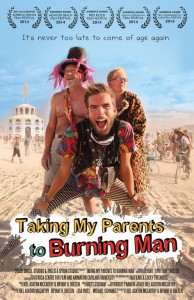 Though his first feature-length project, his ambition alone shows that it certainly won't be his last. He hopes to inspire others to exercise their creative visions through his own. Bry also thinks that writing in the third person sounds ridiculous…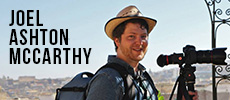 22 year-old Joel & Bryant met on their first day of film school in 2008. After graduation, they succeeded in raising $10k through a crowdfunding campaign and have been working on this project as a labour of love ever since. This is their feature-length debut as directors, producers, and editors, and they did it all out of the office in Joel's bedroom.
Check out Joel Ashton McCarthy's award winning feature films 'Shooting The Musical'
& 'Taking My Parents to Burning Man' and his website – www.joelmccarthy.com

More info about the 48 hour film festival – http://www.thisisaspoon.com/48hours/
& Facebook