In Vancouver, BC Tune in every Wednesday 6 – 7 PM to CFRO – 100.5 FM
Tune in to our conversation with Krista Nova as we discuss the meaning of tantra as an esoteric and healing art and how this ancient practice may be applied in simple and practical ways in our lives, with or without a partner. What is tantra? Is it only about sex? How may it benefit us? Krista will also be telling us about the upcoming Heart of Tantra Festival which is an annual event held in Squamish, BC.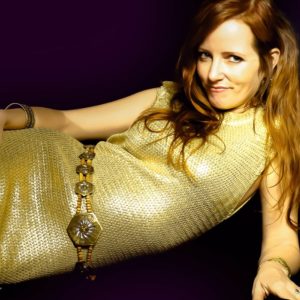 About Krista Nova:
At a cellular level, Krista is a Tantrika and a seeker of mystical truths. For almost two decades she has been exploring the esoteric aspects of existence through intensive trainings in tantric yoga, meditation, and intuitive healing arts. She continues her quest through annual studies with renowned teachers around the world, and by guiding her own students in their thirst for experiential wisdom.
She is passionate about sharing with others the tools that have brought her the deepest transformation in hope that we may exist in an openhearted humanity. For the past decade she has been holding groups, workshops, classes, rituals, retreats and coaching in the field of the Tantric Arts. She is also a co-founder of the Heart of Tantra Festival.
For more info see: http://www.kristanova.com/
Heart of Tantra Festival
July 7-9, 2017
Squamish, BC
The Heart of Tantra Festival is a weekend long conscious gathering focused on endless experiences to open your Heart to Love. A safe, playful, loving and inspiring environment is created for people to immerse themselves in a cauldron of acceptance, connection, exploration and love.
Throughout the weekend you will be introduced to practices from a variety of teachers from different Tantric backgrounds. There will be Workshops, Traditional Tantric Ritual, Dancing, Yoga, Chi Gung, Musical Performance and more.
This is a space where you are welcome to explore your light, your shadow, your sexiness and your raw vulnerability. A space to tune into your feelings and sensations and just be with whatever arises. A time to step away from your routine and connect with yourself and nature. Learn about yourself while learning with others. Come play!
For information & to reserve a ticket go to: http://www.heartoftantrafestival.com/