In Vancouver, BC Tune in every Wednesday 6 – 7 PM to CFRO – 100.5 FM
Anywhere in the world by Stream, Satellite, TelusTv - How to Listen
Only last 10 shows are available to listen to for free - REGISTER NOW. Supporting Members have unlimited access to this and hundreds of other life changing programs - Click Here to sign-up
In this episode of Conscious Living Radio Tasha and Andrew speak with Roger Killen about TEDxStanleyPark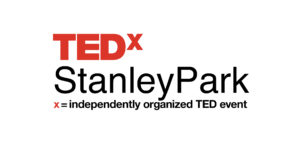 TEDxStanleyPark is an annual, not-for-profit conference at which a suite of educational and inspirational short talks is shared with onsite and online audiences. Our next Conference takes place on Saturday, March 3, 2018 from 10am to 5:30pm at the Queen Elizabeth Theatre in downtown Vancouver, British Columbia. At this Conference, twelve short talks will address a diverse range of humanity's tough challenges and offer solutions that are Ideas Worth Spreading.
The 'TEDxStanleyPark' name was inspired by Vancouver's iconic Stanley Park – both the park and the Conference stimulate, inspire and activate their visitors. The TEDxStanleyPark Conference is NOT held in Stanley Park but in the Queen Elizabeth Theatre.
This conference provides one of the best ticket values we've ever seen! Over $325 worth of bonuses including a 90 minute float at Float House(value$75) , Vancouver Brewery Tour(value $80) ….these are my two favourites (out of 5). To see the full list of bonuses follow the link below and click on the "Tickets" button on the top right hand side.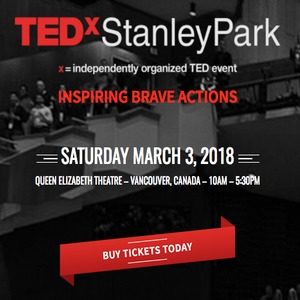 Reserve Your tickets Now- Click Here
The Vision
We move the needle toward a better world by producing a suite of short talks that Inspire Brave Actions from our onsite and online audiences.
The Speakers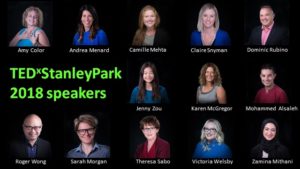 As always, the line up of speakers is great. For all the details, visit the TEDx Speaker site by clicking here.
The Mission
Annually we produce a suite of 12 high-impact talks that are both educational and inspirational. They offer novel ideas to solve a diverse range of humanity's tough, tangible, specific, urgent and relevant problems. These Ideas Worth Spreading activate thoughtful optimists with open minds and big hearts to take brave actions – conversations that matter, attitude shifts, policy changes, support for worthy causes, political and social activism and launching movements that make a positive difference.
This Years Theme
Our perennial theme is as simple as it is daunting: Inspiring Brave Actions. This theme is born from our belief that all human achievement is rooted in 3 elements: the dreams that we dream, the decisions that we make, and the actions that we take. The most impactful of these is the actions that we take. This Inspiring Brave Actions theme guides our selection of talks to those with powerful calls to action that give legs to dreams of what could be.
For more information and everything you need to know about TEDxStanleyPark Click Here
About Roger Killen
Roger Killen was born in Belfast, Northern Ireland, attended Trinity College in Dublin and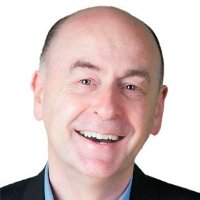 graduated with an honours degree in Business Studies and a single digit golf handicap in 1973. He immigrated to Canada in 1975 and worked as a salesman and product manager for Xerox Canada until 1979. Roger has 40 years of front line experience involving 13 startups.
Roger is now a change agent. He gives legs to dreams of what could be. He does this by producing a weekly learn-network-grow Meetup for the members of the Vancouver Business Network and an annual TEDxStanleyPark ( http://www.tedxstanleypark.com ) conference for open and curious people searching for ways to make positive change in our world.  Roger's vision is to activate thoughtful optimists with open minds and big hearts to take brave actions that move the needle toward a better world.
https://ca.linkedin.com/in/rogerkillen