In Vancouver, BC Tune in every Wednesday 6 – 7 PM to CFRO – 100.5 FM
Anywhere in the world by Stream, Satellite, TelusTv - How to Listen
Only last 10 shows are available to listen to for free - REGISTER NOW. Supporting Members have unlimited access to this and hundreds of other life changing programs - Click Here to sign-up
This week, Conscious Living Radio speaks with Terry Sidhu on the the significance of integration with spirit plant medicine and psychedelic treatment. Terry is one of  the speakers at this years upcoming Spirit Plant Medicine Conference, right here in Vancouver Nov. 4th & 5th, 2017
Terry Sidhu, International Life Coach and CEO of VanCity Life Coach Inc., launched his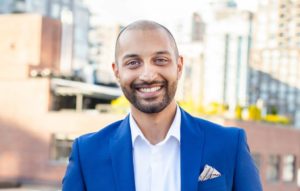 coaching practice with a mission to help evolve of the human experience; A Dharma he inherited from his mother, who taught him how to access the value of life through meditation. His Integration program is designed to help individuals develop a life plan post psychedelic treatment, and he has since teamed up with Empower Health, to provide people with fully comprehensive integration services. To learn more about Terry please visit his website at www.tsidhu.com
Spirit plant medicine and psychedelic treatment frequently lead to life affirming transformations. These transformations are often brought about by a strengthened sense of awareness, which at times can cause a very personal unsettling. It's like you've been living your life based on on set of affirmed beliefs and values, only to become aware of an alternative set of beliefs and values which are equally, or perhaps more dominantly, affirmed.
How do you move forward with life, living with such conflicting revelations? How do you maintain your current responsibilities and commitments? How do you continue to live feeling somewhat dissociated with society? Indeed life, post transformative experience, can become quite the intrusive experience.
Enter integration, which is all about resolving your inner conflicts, by helping you integrate your transformative experience into your everyday life. I liken the process of integration to amalgamating the positive aspects from each set of values and beliefs.
Terry  personally feels the service of integration helps you bridge the awareness of different tiers of consciousness; building a mindful connection between the subconscious, conscious and superconscious self.
Listen into hear about how to better integrate your Spirit Plant Medicine Experience!
Stephen Gray is a teacher and writer on spiritual subjects, including entheogenic, sacramental medicines. He has worked extensively with Tibetan Buddhism, the Native American Church,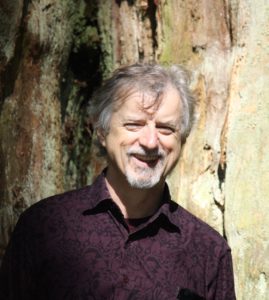 and with several other entheogenic medicines. He is the author of 
Returning to Sacred World: A Spiritual Toolkit for the Emerging Reality,
 (O Books • John Hunt Publishing, 2010), and editor/contributor for 
Cannabis and Spirituality: An Explorer's Guide to an Ancient Plant Spirit Ally
, (Park Street Press, Dec. 2016) He is also a conference and workshop organizer, leader, and speaker as well as part-time photographer and composer of meditative music under the artist name Keary.