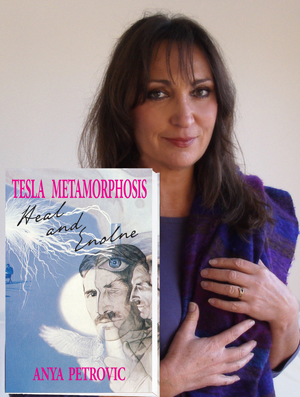 Anya Petrovic, the founder of Tesla Metamorphosis®, and author of the book Tesla Metamorphosis: Heal & Evolve, is in Vancouver for a series of events, including free presentations and seminars in this amazing modality. Now, we will have an opportunity to learn more about Tesla Metamorphosis and Anya's book.
Unique for this method of healing is that Tesla Waves can be accessed. Unlike Hertzian, they get stronger with distance, allowing clients to report unprecedented effects on many diseases that are considered incurable in orthodox medicine, such as cancer, AIDS, lupus, chronic fatigue syndrome, even healings from physically injured spine and birth deformities—usually after only three sessions. Most people are attracted to Tesla Metamorphosis® because of these healings, but Anya believes that the effect of Tesla Waves on elevating the human consciousness is even more important then healings.
Yogis have a special meditation for elevating the consciousness. It starts from the Root Chakra, through the seven main chakras, finishing with the Crown Chakra, which is purple. Not every yogi is able to reach the level of the Crown Chakra. The phenomenon of the purple color in auras of students who attended Tesla Metamorphosis® I seminar, registered by PIP camera, might indicate that the frequencies of Tesla Waves can elevate their consciousness to the level of the Crown Chakra. That enables them to create the communication with clients on the level of the conscious, subconscious and integrative mind, though they were not aware of such abilities before.
Anya's book TESLA METAMORPHOSIS –Heal and Evolve is on the quest to understand miracles, and it reveals new knowledge. The answers are found in pioneering scientific research, and also in ancient wisdom. The subject of this book is expanded to understanding the healing phenomena in general, merging science and spirituality. The spirit of Nikola Tesla is imbued throughout this book, giving it a new dimension. Tesla's ingenuity is in his spirituality. This man who made discoveries all modern technology is based on, said: "The day science begins to study non-physical phenomena, it will make more progress in one decade, then in all previous centuries of its existence."
Anya explains: "This story is real. I live this story. It awakened a curious child in me again. This all started like a fairy tale, the fairly tale which was later scientifically confirmed.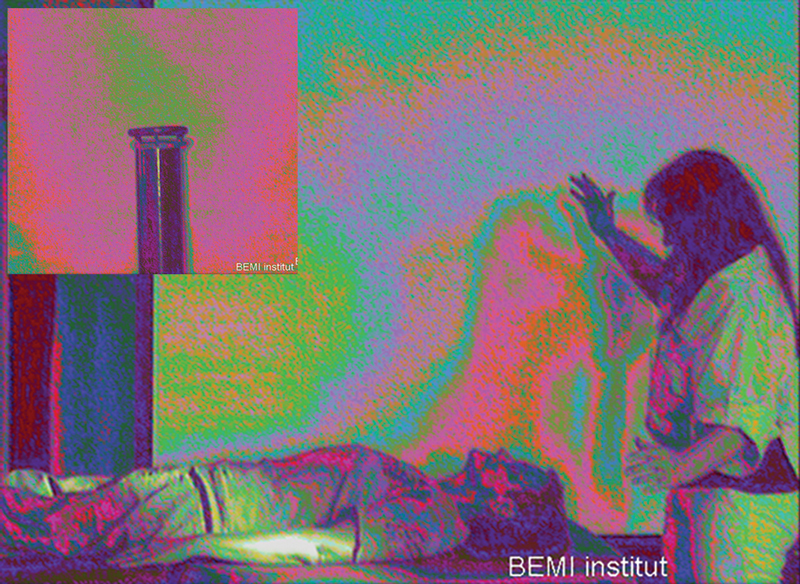 Anya Petrovic is a Professor of World Literature, with Post Graduate Diploma from the Australian College of Applied Psychology. Anya won three October Prizes for her poetry and her scientific work in literature.
Anya's life has completely changed since 'Tesla happened to her'. She travels the world to teach seminars and give lectures. Anya has presented at the International Tesla Science Conference in Philadelphia, the International Nikola Tesla Congress in Belgrade and at the B.C. University in Canada. She has appeared on TV and radio shows in Australia, New Zealand, United States of America, Italy, Canada, Germany, Croatia, Serbia, Slovenia, Macedonia, Montenegro, and Switzerland. Her heart is dedicated to making Tesla Metamorphosis available to as many people as possible.
Anya will give talks and live demonstration of healing in Vancouver. There, you will have an opportunity to experience these amazing frequencies:
From November 11-20 Anya will teach seminars in Vancouver. To find out more about seminars, visit   http://www.teslametamorphosis.com/__seminar/Vancouver.html