Only last 10 shows are available to listen to for free. Supporting Members have unlimited access to this and hundreds of other life changing programs – Click Here to sign-up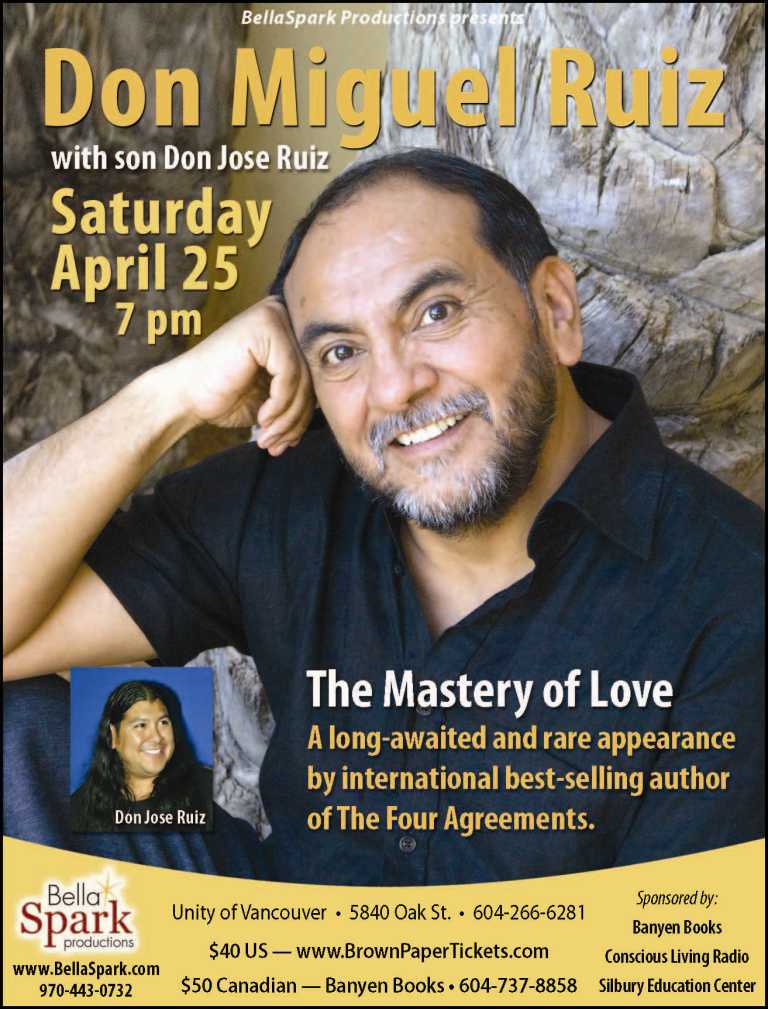 You master love when your relationship with your beloved, your parents, brothers and sisters, your children, your friends, your community and with God are full of joy and happiness. But especially, when the relationship with yourself is based in complete respect.

Don Miguel Ruiz, author of the bestsellers "The Four Agreements" and "The Mastery Of Love," was raised by a curandera (healer) "Madre Sarita" and a nagual (shaman) grandfather. Miguel chose to attend medical school and became a surgeon but a near-death experience changed his life. Stunned by this experience he devoted himself to the mastery of the ancient ancestral wisdom, studying earnestly with his mother.  Don Miguel is a nagual from the Eagle Knight lineage, and is dedicated to sharing his knowledge of the teachings of the ancient Toltecs.
DonJose Ruiz, like his father, combines new insights with ancient wisdom and has dedicated his life to sharing the ancient Toltec Wisdom by translating it into practical, everyday life concepts that promote transformation through truth, love and common sense. Don Jose teaches and lectures across the United States and around the world and offers Power Journeys to the pyramids of Teotihuacan , Palenque , Tulum and Coba. Don Jose is co-author of "The Fifth Agreement" a book written with his father and to be released spring 2009. More info –  www.miguelruiz.com


An Evening with Don Miguel Ruiz & Don Jose Ruiz in Vancouver,

Saturday, 7pm, April 25,
Unity of Vancouver – 5840 Oak Street, Vancouver
TICKETS ON SALE NOW