In Vancouver, BC Tune in every Wednesday 6 – 7 PM to CFRO – 100.5 FM
Anywhere in the world by Stream, Satellite, TelusTv - How to Listen
Only last 10 shows are available to listen to for free - REGISTER NOW. Supporting Members have unlimited access to this and hundreds of other life changing programs - Click Here to sign-up
On Wednesday, Oct 25th, Tasha Simms and Stephen Gray spoke with Tom Hatsis. Tom will be one of the intriguing speakers at this years Spirit Plant Medicine Conference  coming up quickly on Nov. 4th & 5th. For more information on this years line up and event, visit the official website at https://spiritplantmedicine.com.
So…Who is Thomas Hatsis?
Thomas Hatsis
 is a historian of witchcraft, magic, Western religions, contemporary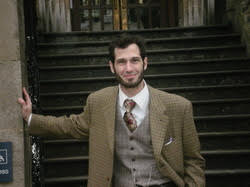 psychedelia, entheogens, and medieval pharmacopeia. He recently published The Witches Ointment: The Secret History of Psychedelic Magic the first study to address how medieval witches and Renaissance magicians utilized psychedelic and entheogenic drugs in their magical systems. A derbygypsy, juggler, musician, and potion-mixer, Hatsis also skates throughout the global derby underworld, dodging police, visiting rare archives, slinging elixirs, and coaching roller derby.  He lives … somewhere … with a kitty cat.
Stephen Gray is a teacher and writer on spiritual subjects, including entheogenic, sacramental medicines. He has worked extensively with Tibetan Buddhism, the Native American Church,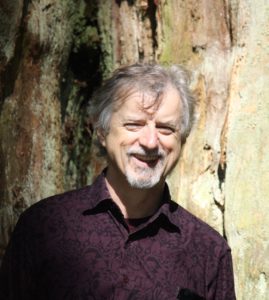 and with several other entheogenic medicines. He is the author of Returning to Sacred World: A Spiritual Toolkit for the Emerging Reality, (O Books • John Hunt Publishing, 2010), and editor/contributor for Cannabis and Spirituality: An Explorer's Guide to an Ancient Plant Spirit Ally, (Park Street Press, Dec. 2016) He is also a conference and workshop organizer, leader, and speaker as well as part-time photographer and composer of meditative music under the artist name Keary.
For more information and to purchase your tickets for this years Spirit Plant medicine Conference here in Vancouver Nov. 4th and 5th, 2017. Visit the official websites at