In Vancouver, BC Tune in every Wednesday 6 – 7 PM to CFRO – 100.5 FM
Anywhere in the world by Stream, Satellite, TelusTv - How to Listen
Only last 10 shows are available to listen to for free - REGISTER NOW. Supporting Members have unlimited access to this and hundreds of other life changing programs - Click Here to sign-up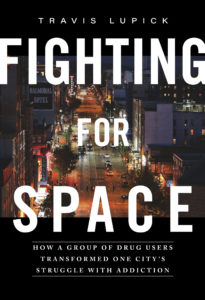 Join us this Wednesday Nov. 8th, when Tasha will be speaking with Travis Lipick – author and journalist. They will be discussing Travis' new book, Fighting for Space-How a Group of Drug Users Transformed One City's Struggle with Addiction. 
It tells the story of a grassroots group of addicts in Vancouver's Downtown Eastside who waged a political street fight for two decades to transform how the city treats its most marginalized citizens. Fighting for Space follows the lives of two women—Liz Evans, who founded the Portland Hotel Society, and Ann Livingston, who co-founded the Vancouver Area Network of Drug Users—and the extraordinary lengths they went to help their community weather a crisis. Come down and support the Downtown Eastside at Travis' book launch event this upcoming Nov.16, 2017. For all the details visit https://www.facebook.com/events/1486231068111952/
About the Author
Travis Lupick is an award-winning journalist based in Vancouver's Downtown Eastside. He has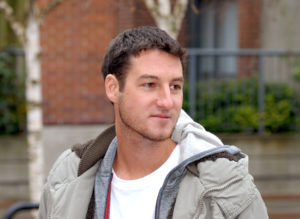 more than a decade's experience working as a staff reporter and editor for the Georgia Straight newspaper. He has also written about drug addiction, harm reduction, and mental health for the Toronto Star and Al Jazeera English, among other outlets. For reporting on Canada's fentanyl crisis, Lupick received the Canadian Association of Journalists' prestigious Don McGillivray award for best overall investigative report of 2016 and two 2017 Jack Webster awards for excellence in B.C. journalism. He has also worked as a journalist in Sierra Leone, Liberia, Malawi, Nepal, Bhutan, Peru, and Honduras. For more information on Travis and his work you can follow and contact him with the links below.
Website: tlupick.com
https://www.fightingforspace.com/
https://www.amazon.ca/Fighting-Space-Transformed-Struggle-Addiction/dp/155152712X/
Twitter: @tlupick
Instagram: @tlupick
Facebook: Facebook.com/tlupick
Email: travis.lupick[at]gmail[dot]com