In Vancouver, BC Tune in every Wednesday 6 – 7 PM to CFRO – 100.5 FM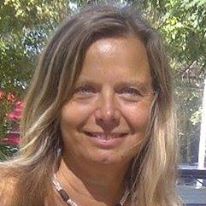 Listen as Asha discusses how yoga can help us to adapt to the intensified energy frequencies and accompanying stresses of this new paradigm, so that it enhances our wellbeing and serves our enlightenment.
Join Asha for the following programs near you:
Free Introduction to Deep Yoga – for Beginners & Pros
Full Day Immersion in Deep Yoga for yoga teachers & students
Deep Yoga Retreat in Playa Del Carmen, Mexico, December 2017
80-hour Yoga Foundations Course – for students & teachers
200-hour Hatha Yoga Teacher Training, summer 2017
Asha is a local Vancouver yoga teacher who specializes in a meditative form of yoga that she calls Deep Yoga.  Asha has been described as a teacher of gentle strength with the ability to skillfully guide her students into deep inner states of self-awareness and heart-opening. She is a former  teacher-trainer at the world renowned Kripalu Center for Yoga & Health in Lenox, Massachusetts  and over the past two decades has certified hundreds of teachers through her programs in Vancouver, the U.S. and Mexico.
Recently, Asha has expanded her programs into a multi-disciplinary approach that she calls New Paradigm and offers trainings for yoga teachers in this method as well as yoga immersions for interested students.
To connect with Asha or to find out more about about her classes, yoga retreats and training programs, check out her website by clicking here. When you register for a program, use the program code: CLR to receive a 10% discount.
As a gift to you, let Asha guide you on an inner journey into deep peace and relaxation – a wonderful way to unwind after a long day or re-set stressful patterns as they arise….Just click here to receive a free audio copy of Asha's 30-minute Guided Relaxation.