In Vancouver, BC Tune in every Wednesday 6 – 7 PM to CFRO – 100.5 FM
Anywhere in the world by Stream, Satellite, TelusTv – How to Listen
[!private Free Membership|Supporting Members]Only last 10 shows are available to listen to for free –REGISTER NOW. Supporting Members have unlimited access to this and hundreds of other life changing programs – Click Here to sign-up[/!private] [private Free Membership|Supporting Members]
Subscribe: Apple Podcasts | Android | RSS | More
[/private]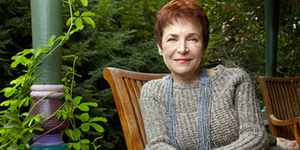 This week Tasha speaks with Caroline Myss about her upcoming lecture in Surrey – "The Power of Your Words".
Like so many people, you may think that it takes money or status to change the quality of your
life. But that has never been the truth. A genuinely empowered person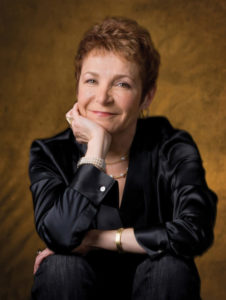 recognizes the authority that words carry. Have you ever stopped to consider how much power is contained in every word that you say? Everyone has certainly felt the power of the words another person has spoken to them, especially if those words were expressing love – or anger.
An entire universe exists in every word you say. Words are power. We "give our word" to someone as a way of sealing a bond. Breaking our "word" represents the shattering of a commitment and can devastate a relationship forever. Words are the creative tools through which you form the stories you tell yourself about every experience in your life.
About Caroline Myss
Caroline Myss is the author of Anatomy of the Spirit, Sacred Contracts, Invisible Acts of Power, and Why People Don't Heal and How They Can. An internationally renowned speaker in the fields of human consciousness and mysticism, she holds degrees in journalism, theology, intuition, and energy medicine. She has appeared on two highly successful public television programs, and on The Oprah Show.
Upcoming Lecture "The Power of Your Words" – Feb. 11th, 2018
7:30 pm

–

9:30 pm,

Surrey, B.C


For full details and tickets click here to visit the event page

Caroline has been on our program before! To listen to her past show's, log in with your silver membership. Not a Silver member? It's easy….sign-up by clicking here.