In Vancouver, BC Tune in every Wednesday 6 – 7 PM to CFRO – 100.5 FM
Anywhere in the world by Stream, Satellite, TelusTv - How to Listen
Only last 10 shows are available to listen to for free - REGISTER NOW. Supporting Members have unlimited access to this and hundreds of other life changing programs - Click Here to sign-up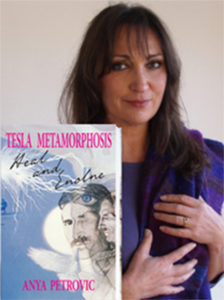 This week on Conscious Living Radio, Tasha Simms speaks with Anya Petrovic, the founder of Tesla Metamorphosis®, internationally recognized teacher, healer and author from Australia. Anya is coming to Vancouver in just a couple weeks to share her gifts of healing. In this discussion we will talk about her work and possibly experience a live demonstration of healing right here in the studio!  You will have an opportunity to Learn more and experience these amazing new frequencies, how you also, can harnesses the powers legendary inventor Nikola Tesla worked with.
Tesla Metamorphosis® Seminars can change your life. This healing modality attracts great interest because clients report healing from many diseases that are considered incurable, such as cancer, AIDS, lupus, spine injuries, chronic fatigue syndrome, even healing from physically damaged spine and birth deformities. Tesla Waves, unique for this modality, enhance the evolution of human consciousness.
As mentioned in the show, Click here to Download your FREE GIFT –  Tesla Metamorphosis – Chapter -Tesla Soul Communication
Below are the Dates and times for the upcoming Tesla Metamorphosis Seminars and Workshops, right here in Vancouver.
FREE INTRODUCTION TO TESLA METAMORPHOSIS
Friday, December 01, 7 – 9pm   Click on the links to Register & Join & Share Facebook Event
VANCOUVER TESLA METAMORPHOSIS SEMINARS
Tesla Metamorphosis I, December 02 – 03
Tesla Metamorphosis I, December 05 – 07
Tesla Metamorphosis I, December 08 – 10
***Bonus*** Conscious Living Radio Listeners – SAVE $140 on SEMINARS REGISTRATION
Please Join & Share Facebook Event
Seminar Location:
Park Inn Hotel by Radisson – 898 West Broadway, Vancouver, B.C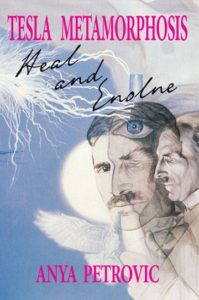 The book Tesla Metamorphosis – Heal and Evolve, in the quest to understand miracles, reveals new knowledge. The answers are found in pioneering scientific research, and also in ancient wisdom, merging science and spirituality. The spirit of Nikola Tesla is imbued throughout this book, giving it a new dimension. Anya explains: "This story is real. I live this story. It awakened a curious child in me again. This all started like a fairy tale, the fairy tale which was later scientifically confirmed."
Buy Book
To Learn more about Anya and her programs… click here
About Your Host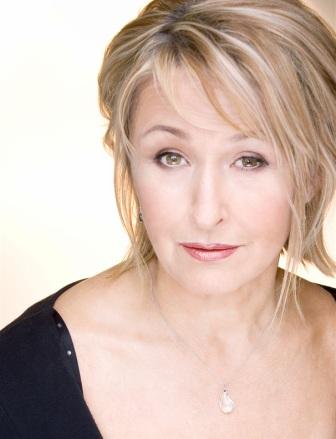 Tasha Simms M.A. M.P.C.A
Tasha is a Registered Professional Counsellor and holds a Masters degree in Counselling Psychology. Her private practice is in downtown Vancouver where she works with both couples and individuals. www.AuthenticSelfCounselling.com
Tasha loves designing and facilitating personal growth workshops for diverse groups and businesses. She weaves her skills as a working actor, writer and motivational speaker with her creative, body centered therapeutic approach to teach passionate expression and acceptance of the Authentic Self. Her focus on healthy communication and conscious leadership inspires individuals, couples and organizations to be the best they can be and flourish.
Trained in a variety of disciplines including Family Systems Theory, Gestalt, as well as cognitive and Psycho/Spiritual orientations, she has been practicing the principles of A Course in Miracles for over 20 years. She is known as a mentor with integrity who has taught many individuals as well as counsellors, locally and internationally to embrace their birthright of a life of passionate purpose, joyfully human yet in perfect alignment with their spirit.      As a certified Master Neuro Linguistic Programming facilitator trained in body work, energy healing and hypnotherapy, her contribution to support this integration is an audio series called Body Awareness Training. http://www.authenticselfcounselling.com/WorkshopsandCDs1.html
The training includes a sensory meditation designed to wake up feelings in the body, encourage self –knowledge and acceptance and also to invite a deep experience of the Divine Essence that is at the core of us all. Tasha's curiosity, compassion and juicy celebration of life are just some of the gifts she brings to her commitment to be of service.
Her history in radio makes co-hosting at Conscious Living Radio feel like coming home. Tasha was one of the first female DJ's on-air in Canada in the mid-day spot in rock n roll radio at Q-107 FM Toronto.  Email: Tasha @ ConsciousLivingRadio.org  Email: Tasha @ ConsciousLivingRadio.org